Everett, Washington Vinyl Signs
Looking to update your business' vinyl signs in Everett, Washington? At Vinyl Lab NW, we have helped local companies and businesses in Everett, Washington with their vinyl sign needs since 2012.  Creating high-quality vinyl signs for local businesses is our passion! We create custom vinyl signs and vehicle wraps for businesses which accurately reflect their brand and goals through talking with business owners and taking the time to learn about their business in Everett, Washington. We have an expert in-house vinyl sign design team which can help you bring your visions to life or help you create a brand-new custom design. We use premium materials to ensure your new vinyl sign will last for years to come and stay vibrant even when exposed to the beautiful Northwest weather of Everett, Washington. Some of our most popular materials for our vinyl signs are 3M and Avery materials, these materials are long-lasting and look great for years! At Vinyl Lab NW, we are here for your business in Everett, Washington from start to finish of the vinyl sign process. From design to installation, we are here to ensure every step of the way you are getting the best customer service possible working with Vinyl Lab NW.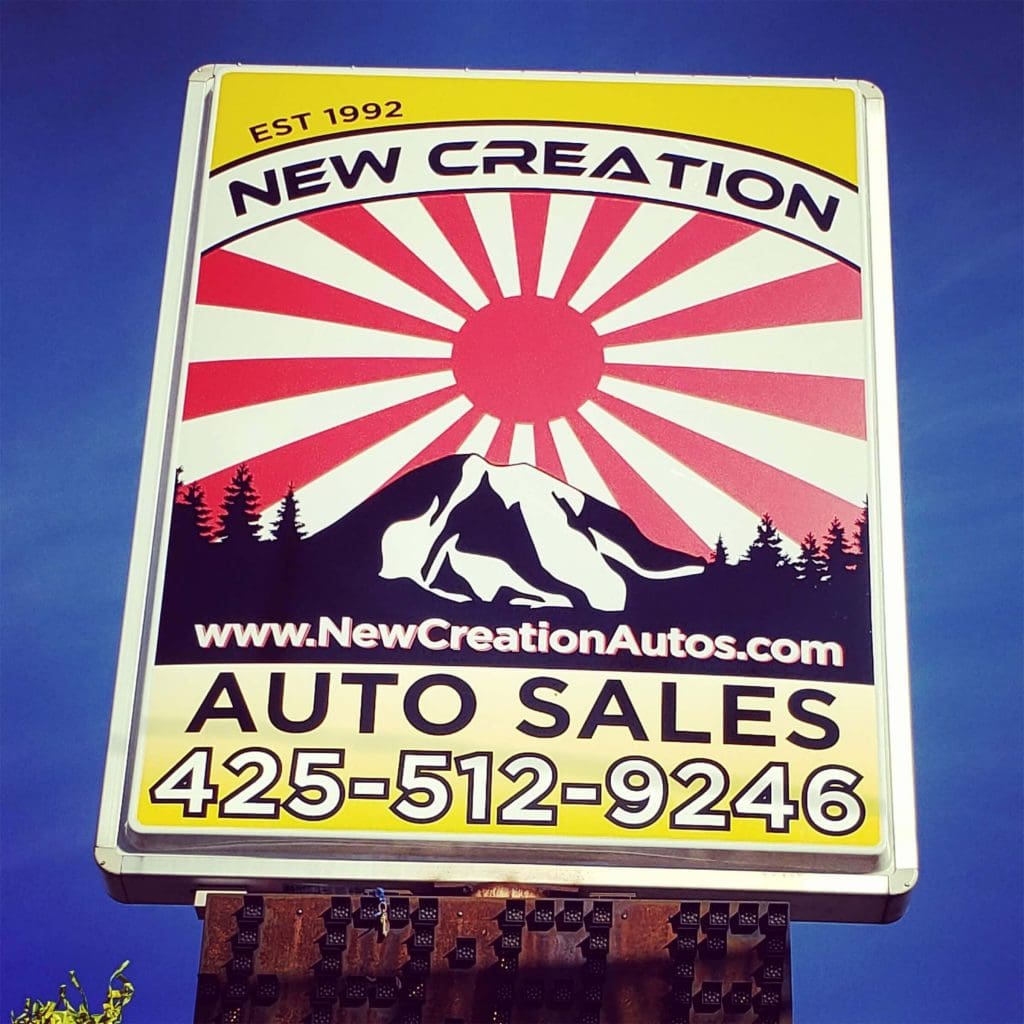 Order a Custom Sign in Everett, Washington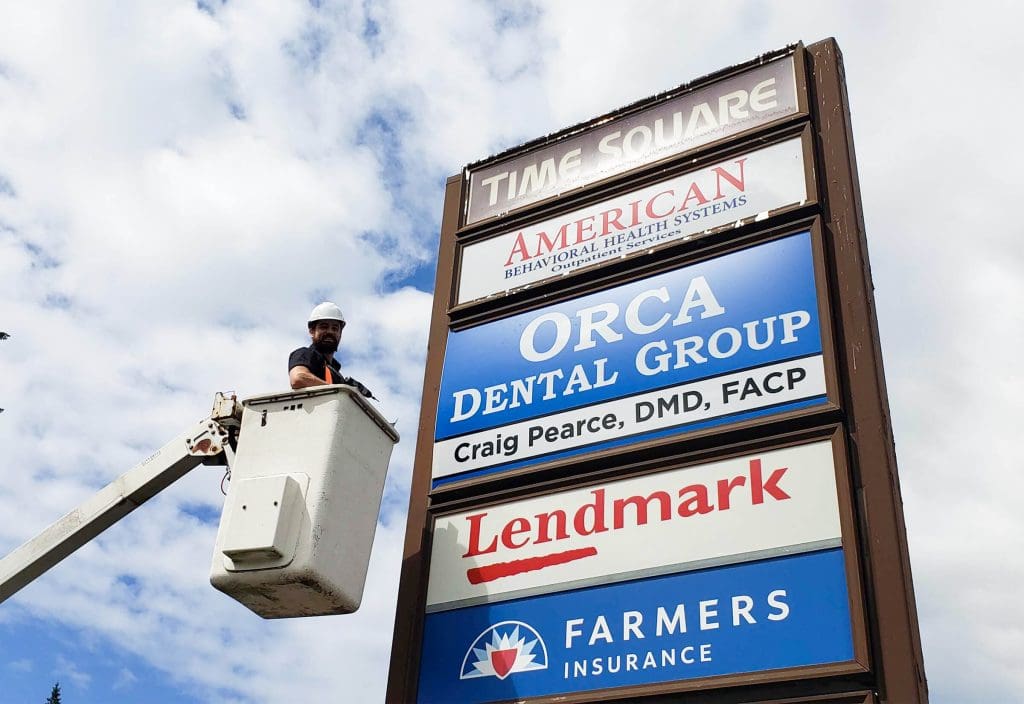 We provide many different types of vinyl signs for your business in Everett, Washington. At Vinyl Lab NW, we can help you create beautiful outdoor signage like yard signs and sandwich boards to help promote brand awareness and drive traffic through your door. Outdoor visual marketing and advertising solutions are a great way to help promote your business's location in Everett, Washington.
We can help you if you are looking for unique vinyl signs which can help your business and your business's brand stand out from other businesses and competitors in the Everett, Washington area! Backlit signs. are a great way to stand out night and day, 3D signs are a wonderful way to make a lasting impression on your clients and customers. If you are looking to give your interior a facelift, custom window decal vinyl signs, and vinyl lettering makes it easy to create a beautiful interspace in your business reflects your brand and helps portray the types of products and/or services your business offers to the people of Everett, Washington. Contact us today to see how Vinyl Lab NW can help you transform your business vinyl signs!