Lynnwood, Washington Vinyl Signs
Are the vinyl signs on your business in Lynnwood, Washington looking a little worse for wear? At Vinyl Lab NW, we specialize in making the perfect vinyl signs for your business in Lynnwood, Washington. Our vinyl signs are made from high-quality materials which will look great for years to come. Promote your business and made a great first impression on potential customers and clients with fresh, great-looking vinyl signs. At Vinyl Lab NW, we have been serving the business community of Lynnwood, Washington for 10 years. Our-inhouse design team is here to help create the perfect custom vinyl sign for your business by learning about your business goals and really taking the time to learn about your brand. Vinyl Lab NW will work with you every step of the way, from creation to installation of your vinyl sign in Lynnwood, Washington, so you know you are getting the best quality service and experience in the creation of your vinyl sign.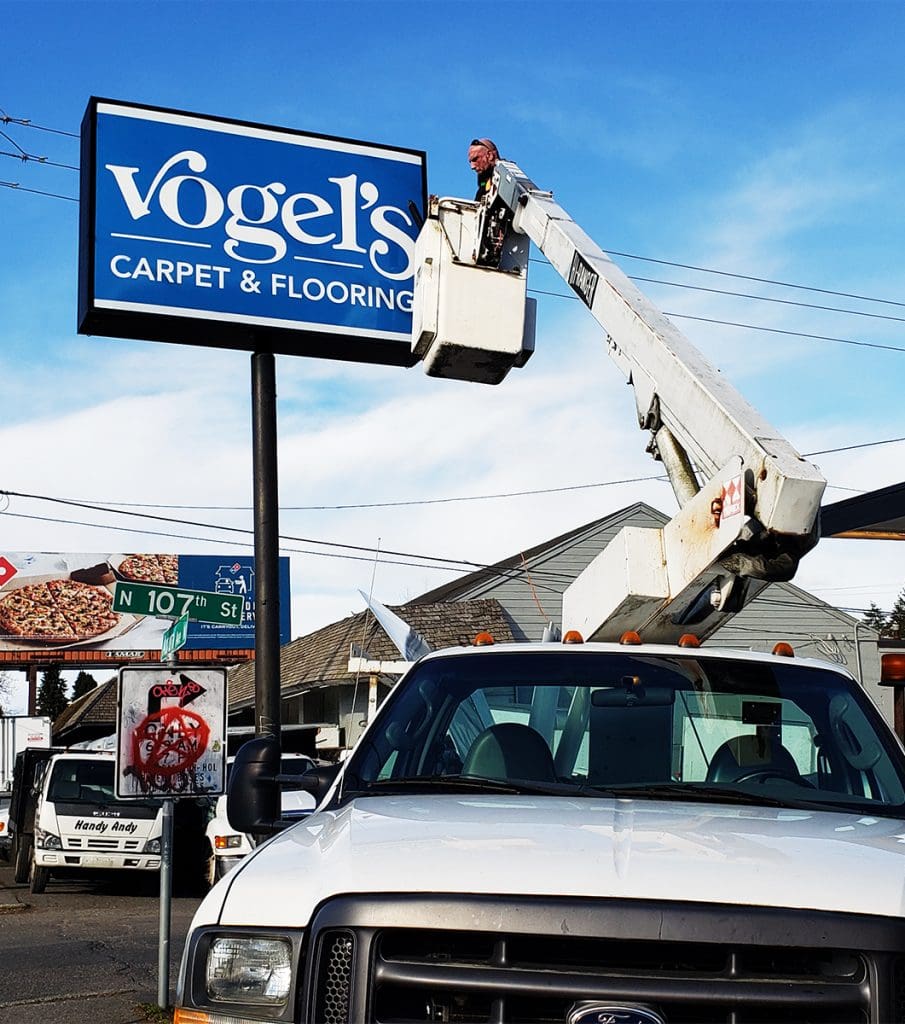 Great vinyl signs can help increase your business's brand awareness and reputation in the community of Lynnwood, Washington. Our visual marketing and advertising solutions can help get your business name out there and help bring customers and clients through your door. We use premium quality materials to create your business vinyl signs such as 3M and Avery. These materials ensure your vinyl sign will stay vibrant and beautiful for longer and able to withstand the Lynnwood, Washington weather.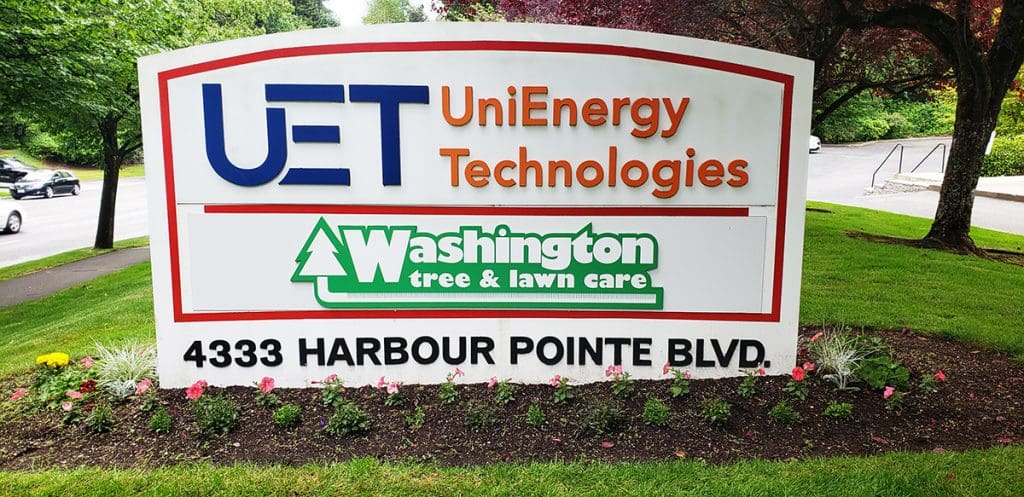 Order a Custom Sign in Lynnwood, Washington
If you are looking to update more than your business vinyl sign, we offer many different types of visual marketing and advertising signage to help promote your business. Let customers know where you are with easy-to-read sandwich board signs for curbsides and sidewalks, add a special pop of color to your interior with custom window decal vinyl signs, and vinyl lettering.  Make a big visual impact with exciting 3D signs and backlit signs. View our portfolio of examples of the different types of signs we can have created and the different sign styles we have for you to choose from! Contact us today or fill out our online contact form so we can learn more about your vinyl sign goals for your business in Lynnwood, Washington!